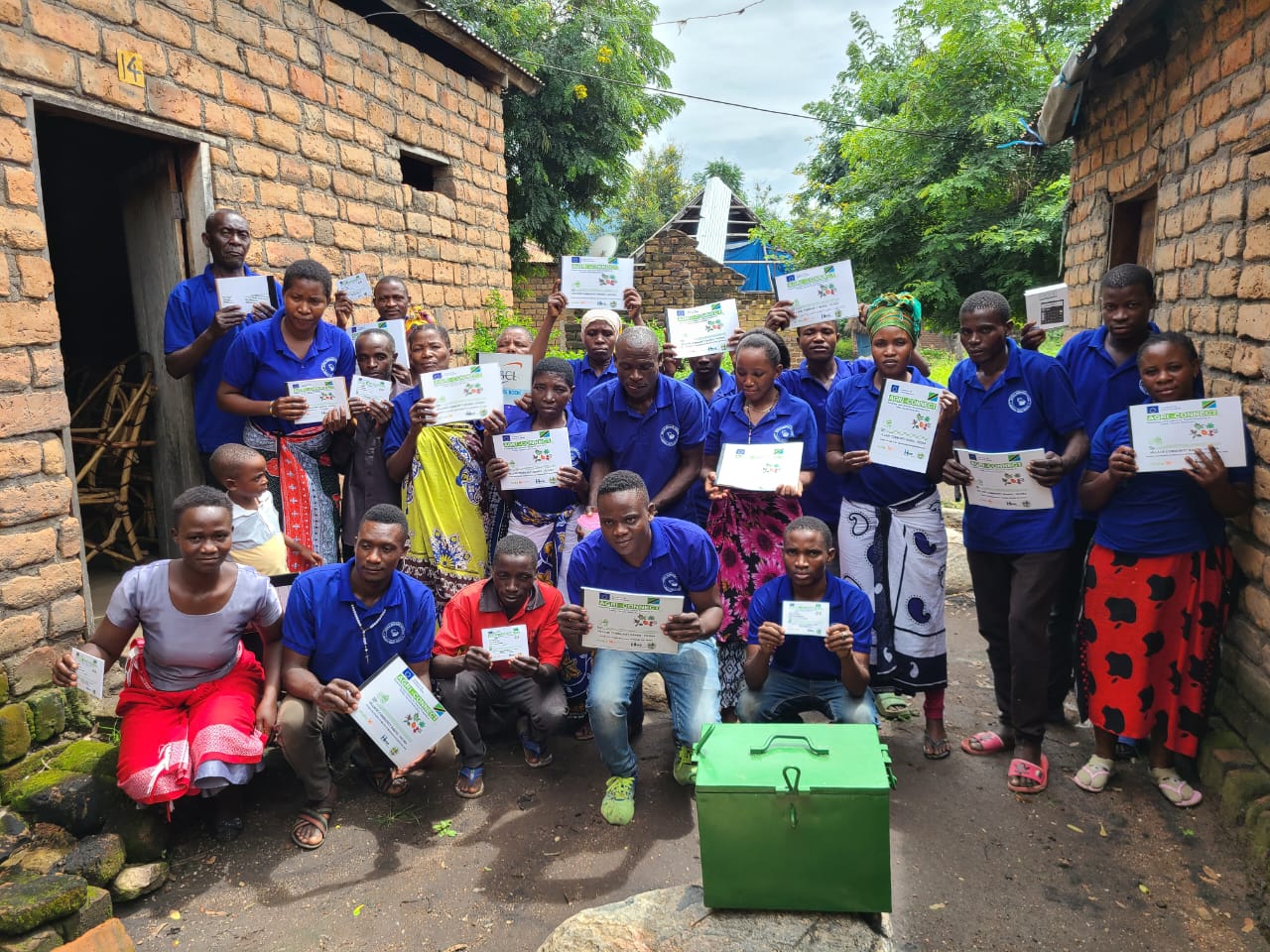 Katavi Farmers Empowered with Record-Keeping Tools by RIKOLTO!
Aiming to increase the farmer's knowledge and give them the opportunity to learn on essential tools to boost their farming, farmers and members of the Solawapima group from the Muungano cluster at Kansansa ward, Mpimbwe DC, Katavi region, have received some essential tools to boost their farming business! Ledger Books, Passbooks, Shares, Receipts, and Repayment Books.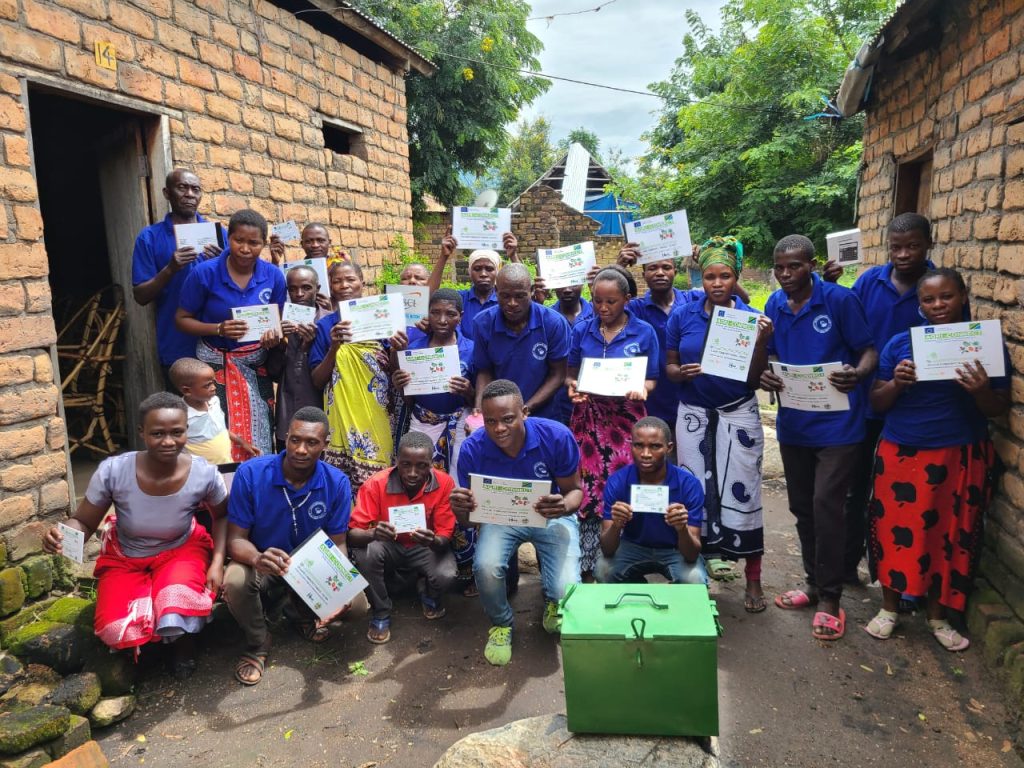 This is being implemented under the project "Building Inclusive and Competitive Horticulture Businesses in Tanzania's Southern Highlands," (BICHOBS) funded by the European Union flagship programme AGRI-CONNECT.
With these valuable resources, the group, consisting of 25 dedicated members, are expected to track their farming activities more efficiently than ever before!
Since May 2023, the Solawapima group has accumulated savings of approximately 7 million Tanzanian Shillings. Moreover, they have also facilitated loans among members, totaling 4.3 million Tanzanian Shillings, specifically for farming services such as inputs and mechanization.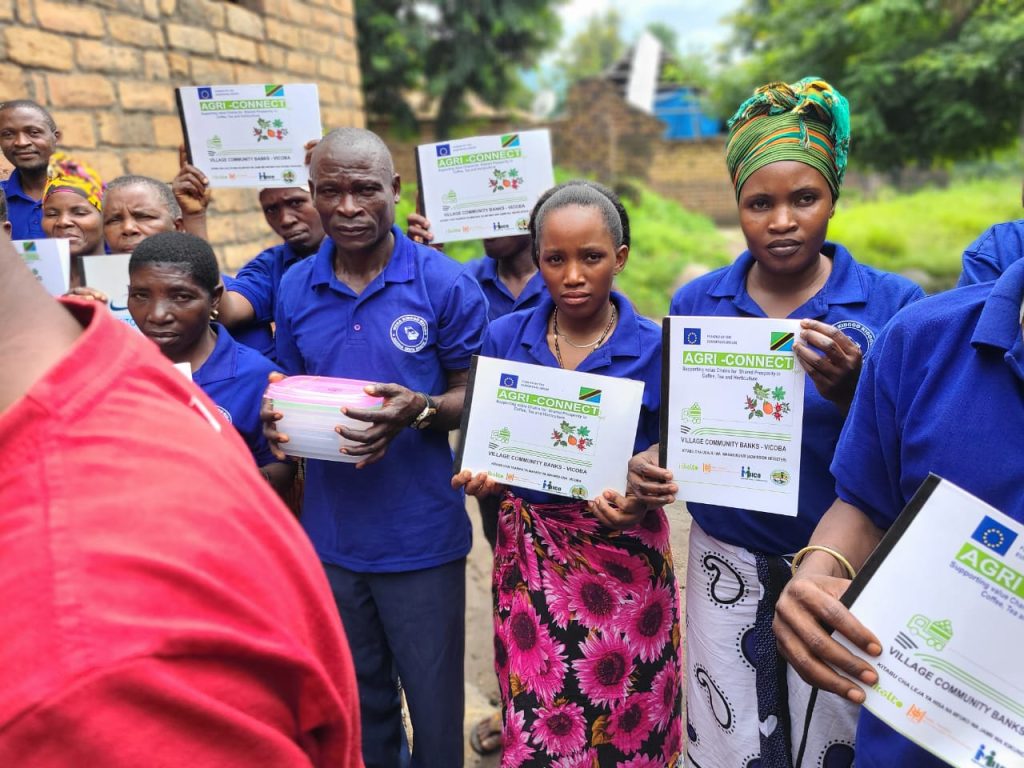 The introduction of these books will not only aid them in maintaining accurate records but also enhance transparency and trust among members. By monitoring day-to-day expenditures, the Solawapima group is well-positioned for sustained success and growth in their agricultural endeavors.
This post is produced with the financial support from the European Union through AGRI-CONNECT Programme. Its contents do not necessarily reflect the views of the European Union.
This article is republished from RIKOLTO Facebook page.