About AGRI-CONNECT
AGRI-CONNECT is an EU-funded programme, contributing towards inclusive economic growth, promoting private sector development and job creation in the agricultural sector, and towards increasing food and nutrition security in Tanzania.
AGRI-CONNECT Strategic Alignment
Agriculture remains central to Tanzania's industrialization drive as articulated in the Government's Five Year Development Plan and the recently adopted Agricultural Sector Development Plan Phase Two- ASDP II and the Zanzibar Agricultural Sector Development Programme (ZASDP). An increase in agricultural productivity will form the basis of the country's industrialization push and employment creation. AGRI-CONNECT is fully aligned with the Government's priorities as outlined in ASDP II and the ZASDP.
The programme connects farmers to markets, supports behaviour change for good nutrition practices and promotes women and youth employment and climate smart agriculture.
AGRI-CONNECT is founded on 6 guiding principles

1. Behaviour change for good nutrition practices

2. Improving production, processing and marketing
AGRI-CONNECT will contribute to overcoming key constraints in the Agriculture sector that limit production, value addition, marketing and access to regional and export markets for horticulture, coffee and tea farmers.
We are particularly grateful for the EU financial support, which has come at the right time when the ASDP II has recently been launched and the Government continues to create an enabling environment for industrialization to foster economic growth.
They stand to greatly benefit particularly from developments in the horticulture, co­ffee and tea sectors, with the potential to attract industry which will boost employment, reduce imports and generate foreign investments in Tanzania.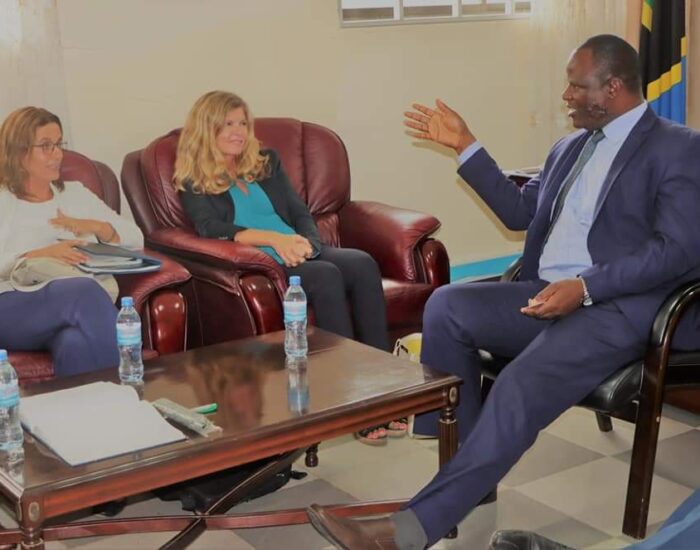 Waziri wa Kilimo Mhe. Japhet Hasunga amekutana na wajumbe kutoka Umoja wa Jumuiya ya Nchi za Ulaya hapa nchini wakiwa wameongozana na wajumbe kutoka Wizara ya Fedha na Mipango. […]
Don't miss our monthly updates