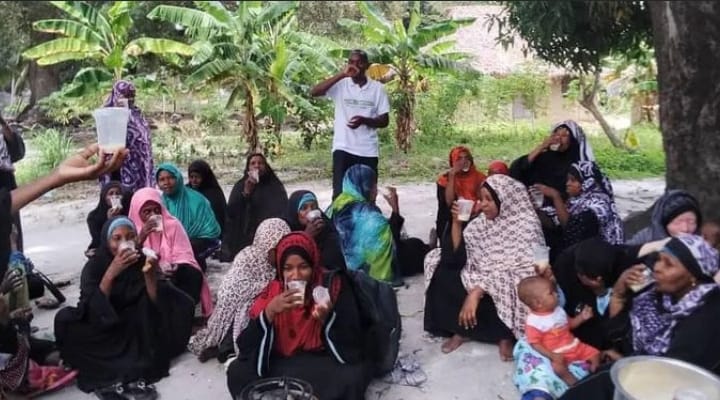 Soya milk production training to women in Micheweni, Wete District, Zanzibar
The Viungo Project funded by the European Union through AGRICONNECT Programme has completed a three-day training for more than 120 women from Wete, and Micheweni, North Pemba Region aimed at creating awareness on production of Soya milk.
Through the training given by the Nutrition and Food Assurance Officer on this project Christopher Nzoya, he encouraged the beneficiaries to make sure they make the milk using the best methods taught to improve the nutrition of children of seven months to five years and the whole community in general.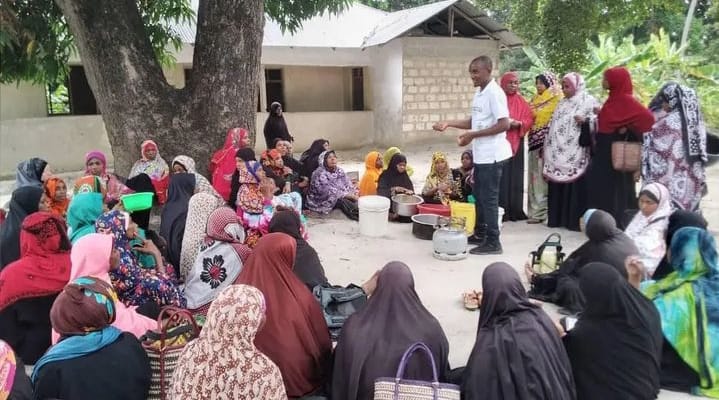 This training, which is part of the implementation of AGRICONNECT programme ensures access to good nutrition to the people, is a result of the presence of sufficient nutrients such as protein in Soya, thus helping to reduce and eliminate malnutrition in the community, thus enabling children to grow in Good Health.
VIUNGO PROJECT is implemented in Zanzibar in collaboration with People's Development Forum and TAMWA-Zanzibae and Community Forest Pemba through the funding of the European Union.
This post is produced with the financial support from the European Union through AGRI-CONNECT Programme. Its contents do not necessarily reflect the views of the European Union.
This article is republished from Viungo Project. Read the original post