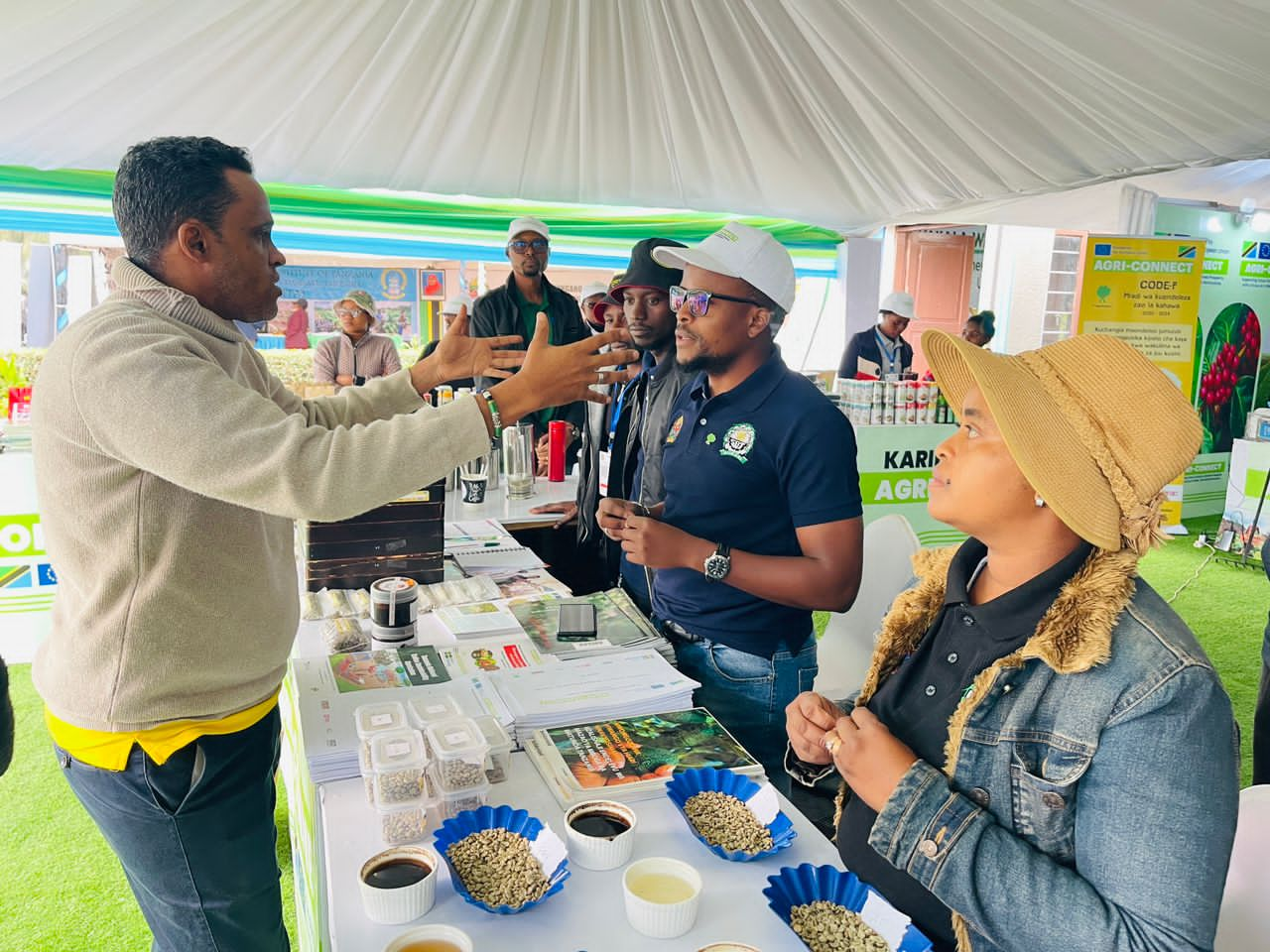 Hon. Hussein Bashe, Minister of Agriculture at AGRI-CONNECT booth during the International Agricultural Exhibitions – Mbeya.
Minister of Agriculture, Hon. Hussein Bashe has visited the AGRI-CONNECT pavilion to witness results of numerous interventions of the programme through its implementing partners. AGRI-CONNECT is participating in the 2023 Nane Nane International Agricultural Exhibition in Mbeya.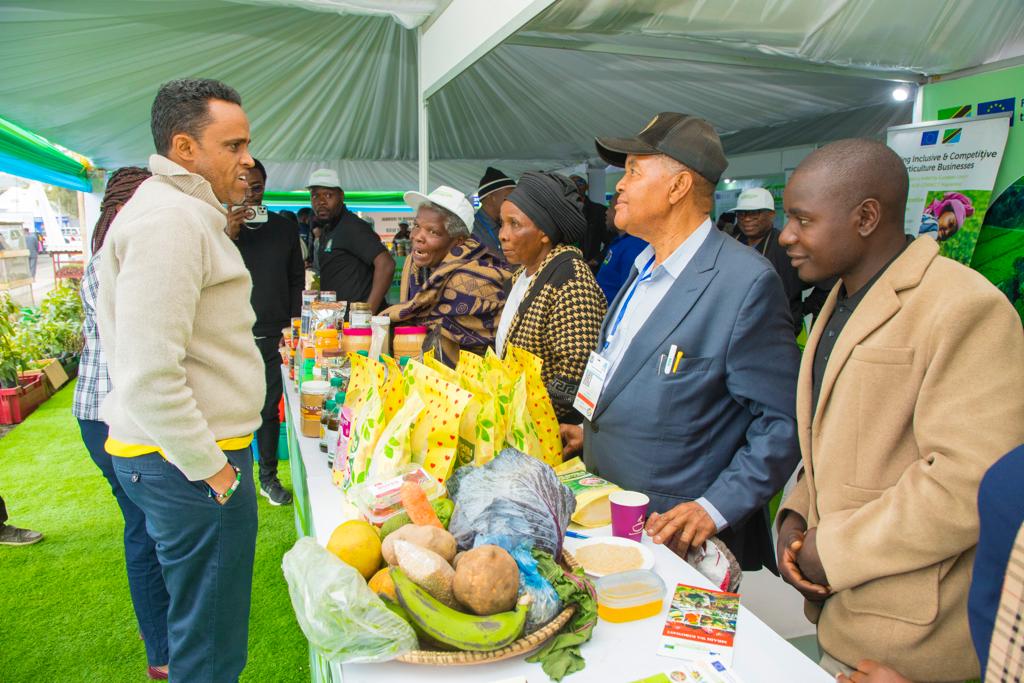 While in the pavilion, Hon. Bashe had the opportunity to interact and exchange ideas with beneficiaries of the programme in relation to their activities where he also advised them on alternative methods of agricultural businesses as a way to navigate challenges faced. Hon. Bashe was impressed by the activities of beneficiaries and went so far as to order a well to be dug for a young lady Jennifer Geofrey, the owner of a strawberry farm in Nyala ward, Mbarali District – Mbeya to help her in her farming activities.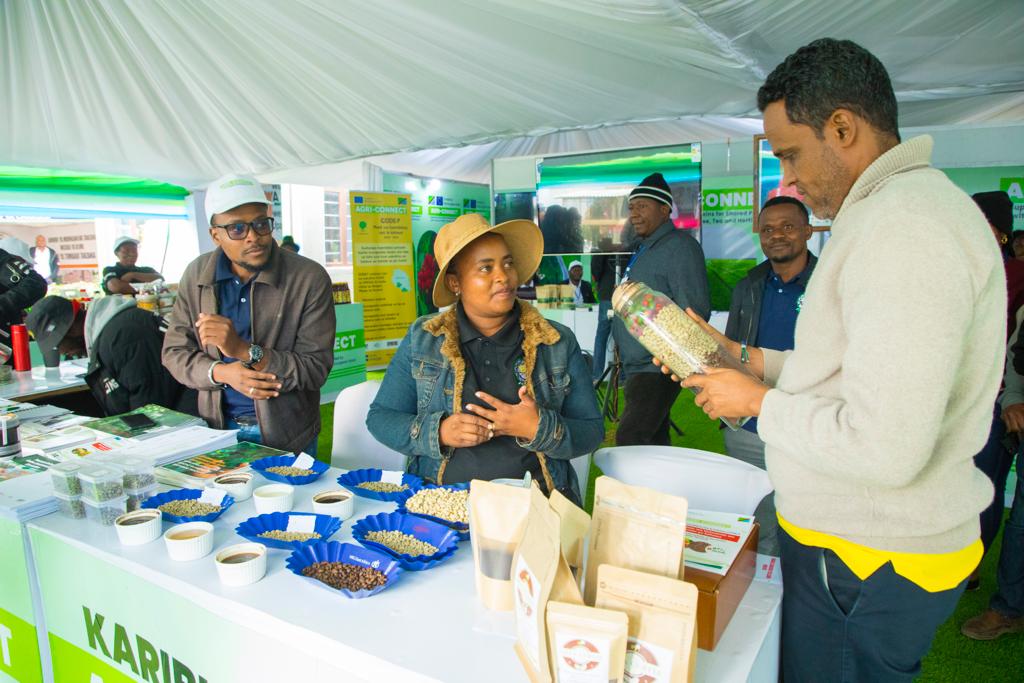 The AGRI-CONNECT program funded by the European Union through its implementing partners HELVETAS Tanzania, Vi Agroforestry, Solidaridad, Rikolto, IDH, and FAO Tanzania are happy to participate in these exhibitions that will be held until 8th August, 2023. AGRI-CONNECT is pleased to invite all stakeholders and the public in general to visit our booths to learn various production methods, processing and marketing in the Horticulture, Tea and Coffee value chains.
This post is produced with the financial support from the European Union through the AGRI-CONNECT Program. Its contents do not necessarily reflect the views of the European Union.