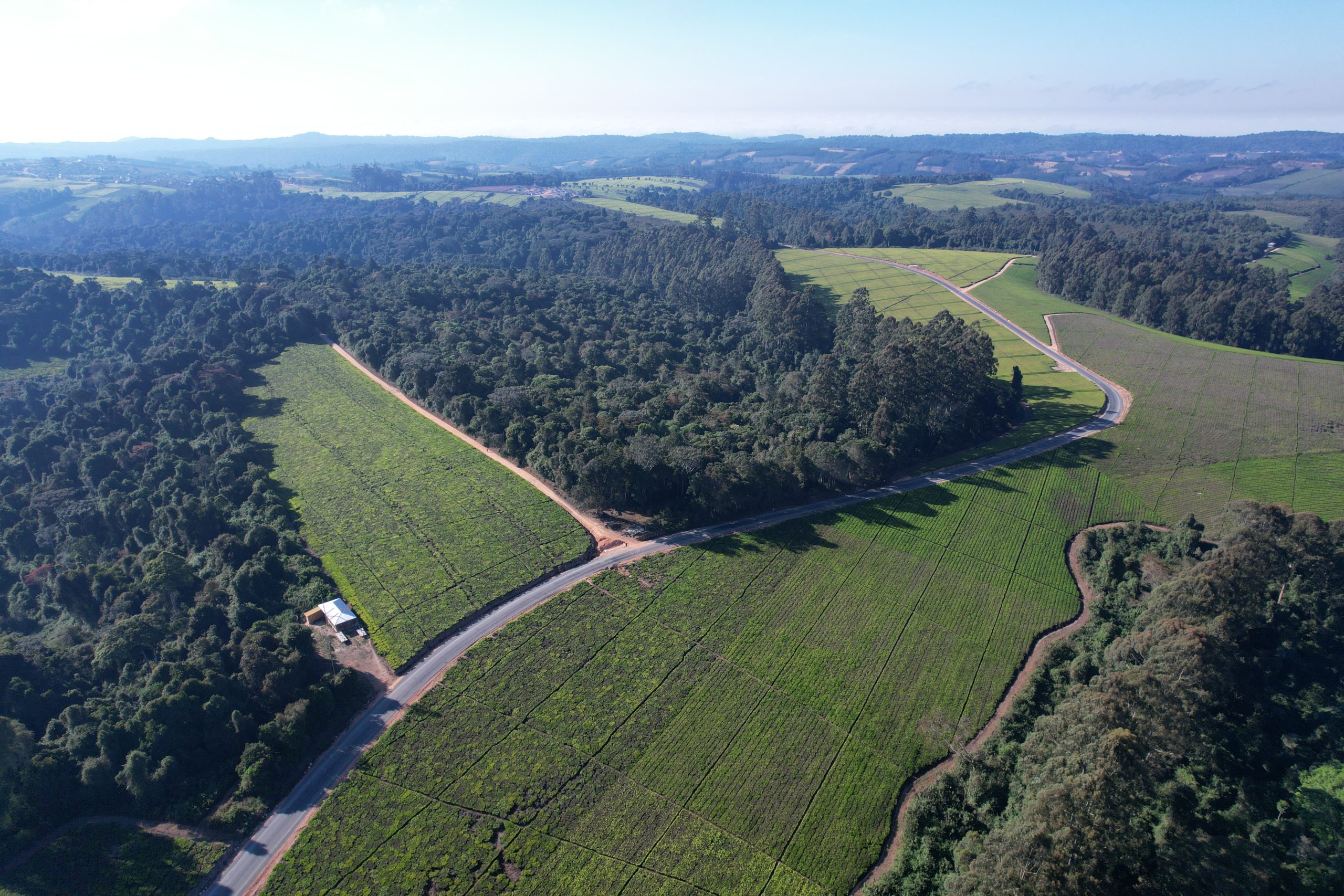 The European Union investment in Tanzania's Agricultural Sector bears fruit in Coffee, Tea and Horticulture.
In its fourth year of implementation, the European Union-funded AGRI-CONNECT programme is beginning to unveil its remarkable potential in enhancing the productivity and competitiveness of Tanzania's agricultural sector, with a primary focus on the horticulture, coffee, and tea value chains.
With the substantial investment of EUR 103.5 million (equivalent to TZS 2 billion), AGRI-CONNECT is emerging as a transformative force, dedicated to driving economic growth, fostering private sector growth, creating employment opportunities, and improving food security across Tanzania. This programme operates at both national and local levels, with strategic interventions in the Southern Highlands and Zanzibar regions.

Agriculture remains at the core of Tanzania's industrialization drive aspirations as outlined in government plans such as the Five-Year Development Plan 2021 – 2025, the Agricultural Sector Development Plan second phase and the recently introduced Building a Better Tomorrow programme for Youth Initiative in Agribusiness, launched by Prime Minister Hon. Kassim Majaliwa Majaliwa in August 2022.
AGRI-CONNECT aims at fostering the development of value chains in horticulture, coffee, and tea. Over the past four years, the programme's interventions in these sectors have shown significant potential to elevate smallholders' income and nutrition through enhanced productivity, post-harvest management, value addition, and improved market linkages. For instance, Tanzanian coffee exports have seen unprecedented growth, generating TZS 566 billion in revenue during the 2022/23 season, thanks in large part to AGRI-CONNECT's contributions. To reduce post-harvest losses and to facilitate access to markets for horticulture, tea and coffee products, a comprehensive rural roads network spanning 311 kilometers in selected districts of the Southern Highlands is under construction. These developments signal promising opportunities for increased exports and revenue, including entry into premium markets.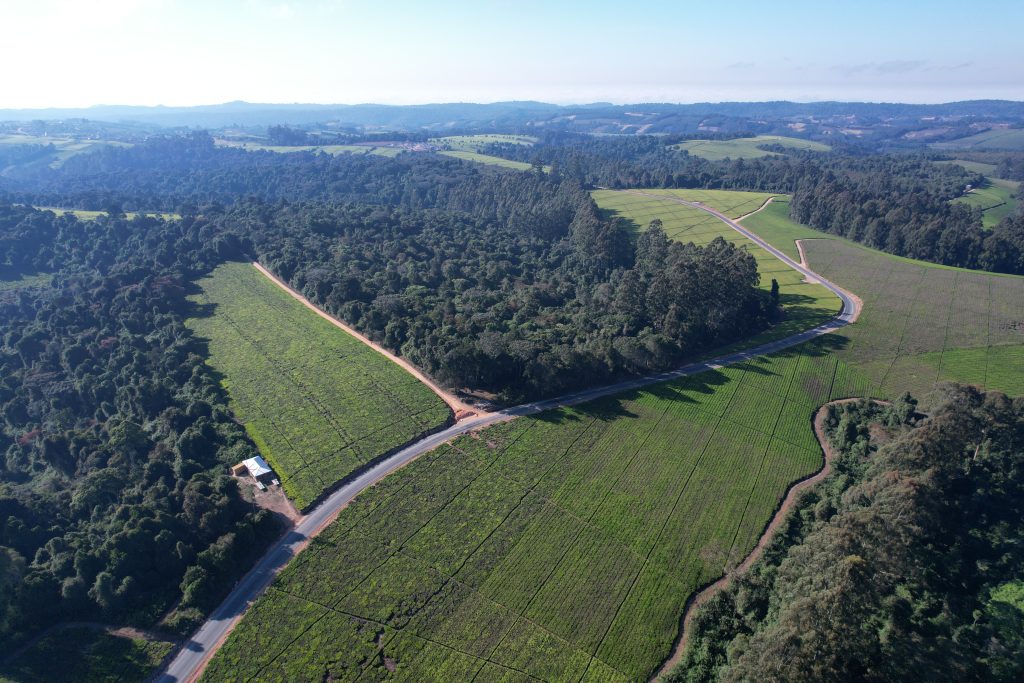 Moreover, the three commodities have spurred entrepreneurship opportunities both on and off farm, creating jobs and particularly benefiting women and youth. The horticulture sector, with its rapid returns, has attracted a substantial youth workforce and is significantly reducing the net import of fruits, vegetables, tubers, and spices. Through the AGRI-CONNECT Programme, the Tanzanian Horticultural Association (TAHA) has successfully linked 8,000 horticultural farmers to domestic and international markets using information systems and contract farming arrangements. Furthermore, TAHA has established horticultural crops collection centres and irrigation benefiting farmers in the Mpapa and Muwanda areas. Over 10,000 other farmers have received training in the best horticultural practices, with 500 of them accessing financial services resulting in loans worth TZS 2.5billion.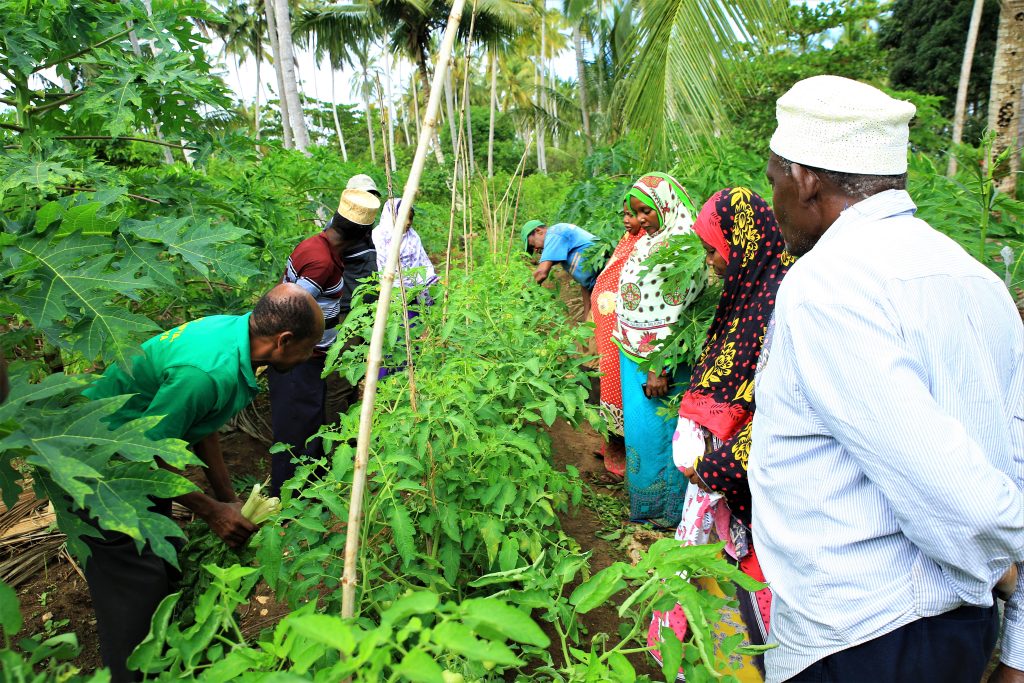 Mangapwani organic horticulture farming group at their farm in Zanzibar. Thanks to AGRI-CONNECT programme interventions many residents in the islands of Zanzibar are realising the benefits of organic horticulture farming.
Notably, the Mbeya Food Processing Park recently launched by Hon. Dr. Philip Mpango, Vice President of Tanzania, through the EU funded KIBOWAVI project has introduced infrastructure and processing equipment valued at TZS 1.7 billion. This initiative has made a significant impact on the lives of youths and women engaged in the horticultural value chain in Southern Highlands.
According to KIBOWAVI Project Director Mr. Daniel Kalimbiya, the project has positively impacted over 80,000 beneficiaries through 21,334 households organized in 650 women and youth farmer groups in 334 villages. These groups have received direct training in good horticultural practices, nutrition, access to finance, business development, marketing, policy dialogue, partnership building and infrastructure investment with a focus on gender equality, HIV/AIDs, environment and good governance.
"AGRI-CONNECT stands as a prime example of the European Union's unwavering commitment to advancing Tanzania's agricultural landscape. It embodies our shared vision for sustainable, inclusive growth in the agricultural sector," said Cedric Merel, Head of Cooperation at the EU Delegation to Tanzania.
"This program illustrates how our collaborative endeavours, backed by substantial investments, are effectively nurturing Tanzanian agriculture, creating opportunities for smallholders, and fostering economic development that will bear fruit for years to come,'" he added.
AGRI-CONNECT also addresses sector governance and the business environment issues, in line with Agriculture Sector Development Plan and the Blueprint for Regulatory Reforms to Improve the Business Environment. To facilitate investment and enhance access to finance for small and medium sized enterprises, the programme has developed a special loan mechanism.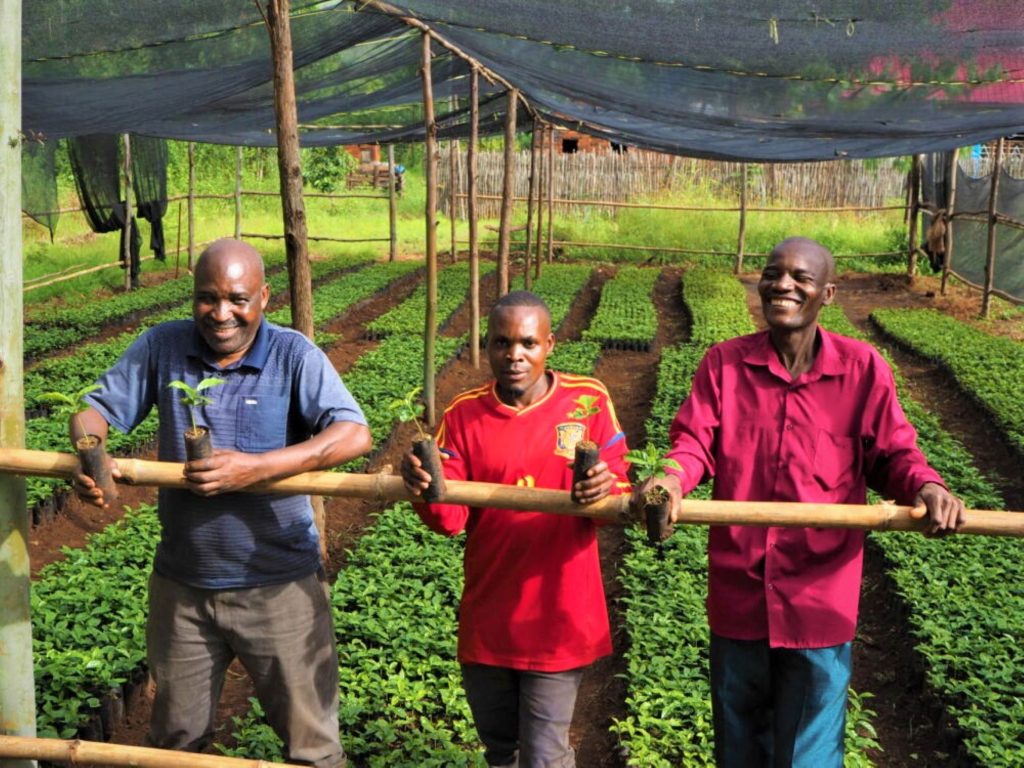 Beno Hyera , Erick Ndunguru and James Hyera are members of Jitegemee Group from Mbinga, in Ruvuma Region. Through the AGRI-CONNECT programme, youth are taught how to care for coffee seedlings and to grow viable businesses.
On a national scale, AGRI-CONNECT has supported the development of a communication strategy and campaign to foster behavioural change for improved nutrition in mainland Tanzania and in Zanzibar, in line with the Government's Food and Nutrition Policy, contributing to the objectives of the National Multi-sectoral Nutrition Action Plan. The programme has also supported the development of the recently launched National Horticulture Development Strategy for the Tanzanian mainland and the Zanzibar Horticultural Development Strategy.
In the tea sector, the programme has been instrumental in planning the revival of 3,300 hectares of tea farms abandoned for nearly three decades in Kilolo District, Iringa region. Furthermore, the programme supports the forthcoming launch of the online Tea Auction, a platform thought to greatly benefit tea farmers and stakeholders across the country.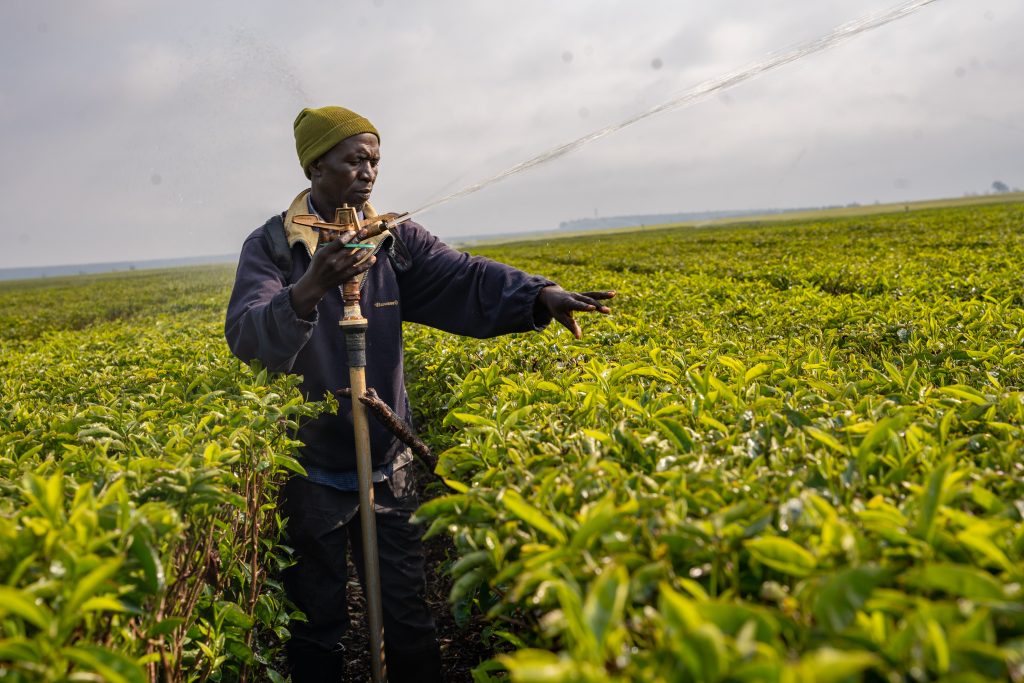 Sprinkler irrigation of tea farms under way in Rungwe District, Mbeya. Irrigation practices promoted through the AGRI-CONNECT programme have led to increased tea yields.
Speaking on behalf of the Government, Ms Daines Mtei, a senior government officer from the Ministry of Agriculture, expressed the Government's appreciation for the financial support extended by EU to Tanzania's Agriculture sector, specifically the Horticulture, Coffee, Tea sub-sectors and upgrading the networks of rural roads.
This article is produced with the financial support from the European Union through AGRI-CONNECT Programme. Its contents do not necessarily reflect the views of the European Union.