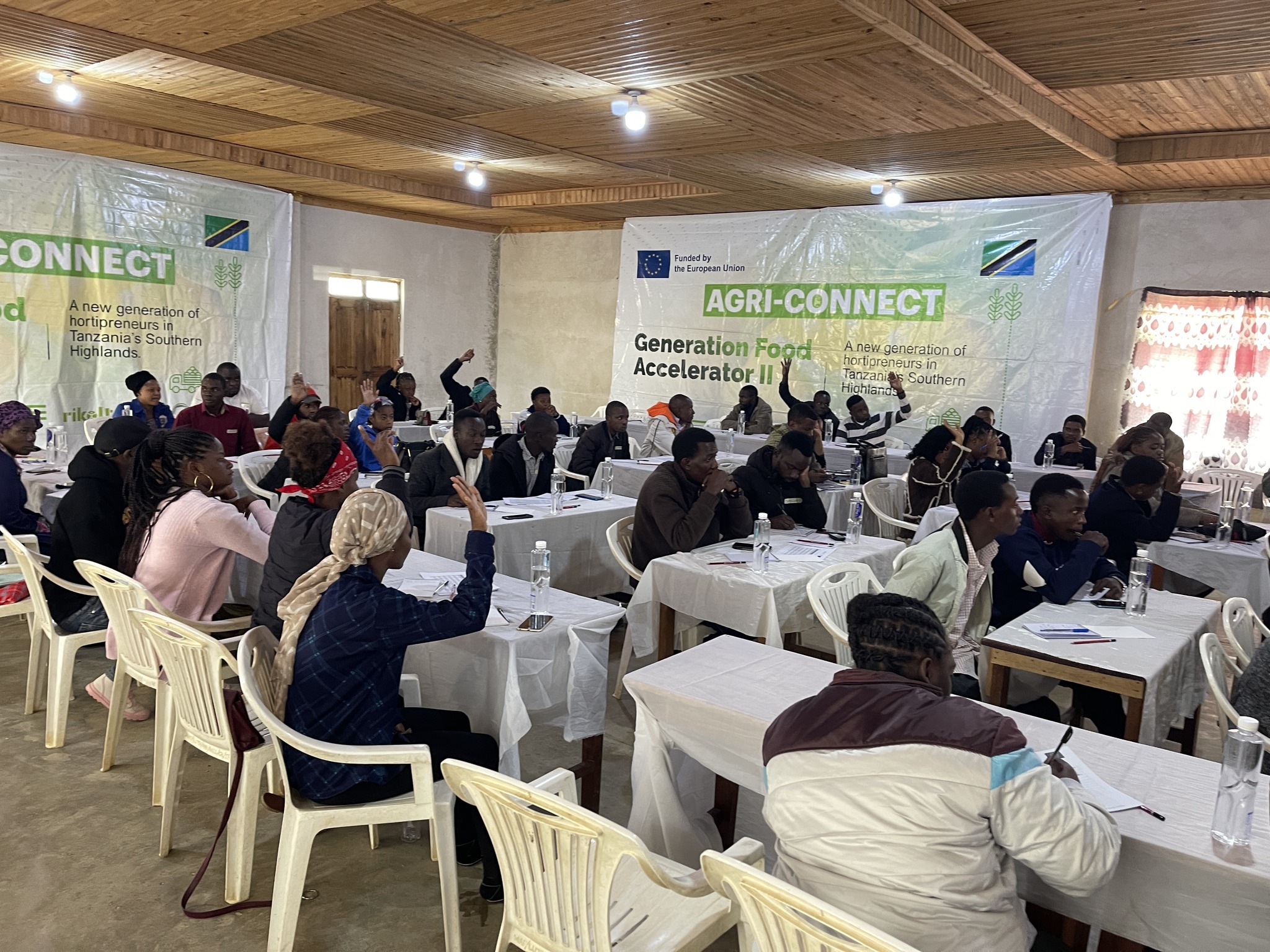 Generation Food Accelerator (GFA) COHORT II Boot Camp by RIKOLTO begins in Iringa!
The Generation Food Accelerator (GFA) Cohort 2 boot camp has kicked off in Iringa, Tanzania with 75 enthusiastic youths as participants who embarked on this transformative journey. On the first date, a number of topics were covered, including horticulture overview, nutrition insights, mindset transformation, simplified innovation skills for MSME and business start-ups, problem identification, simplified lean business model canvas for beginners.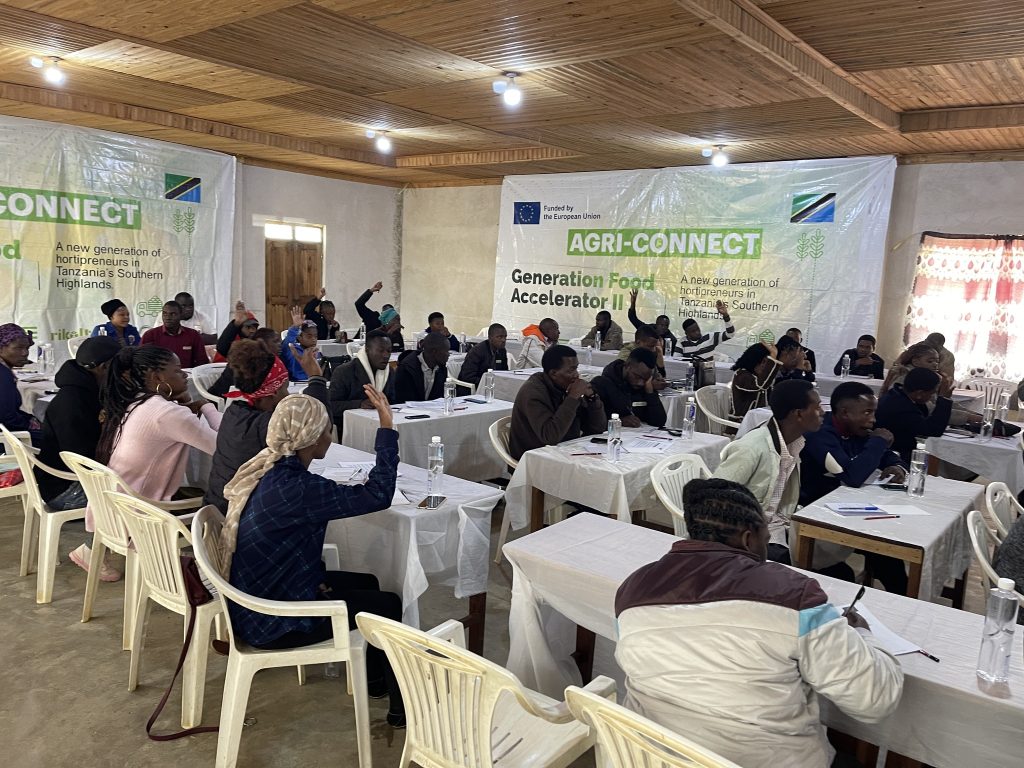 This boot camp marks the beginning of Rikolto's Incubation program, with mentorship and coaching sessions to follow. It's an incredible opportunity for young individuals interested in horticulture-based agribusiness!
Participants will gain access to matching grants from the AGRI-CONNECT program, generously funded by the European Union (EU). This support will facilitate connections to venture capital and marketing, empowering them to overcome challenges in the horticulture value chain.
Rikolto is collaborating with Agriedo Hub, Kiota Hub, and Agrihub in this venture. Together, they are empowering young people and women aged 18-35 to revive their business ideas through financial literacy and entrepreneurship, fostering creativity and innovation in the AGRI-CONNECT competition!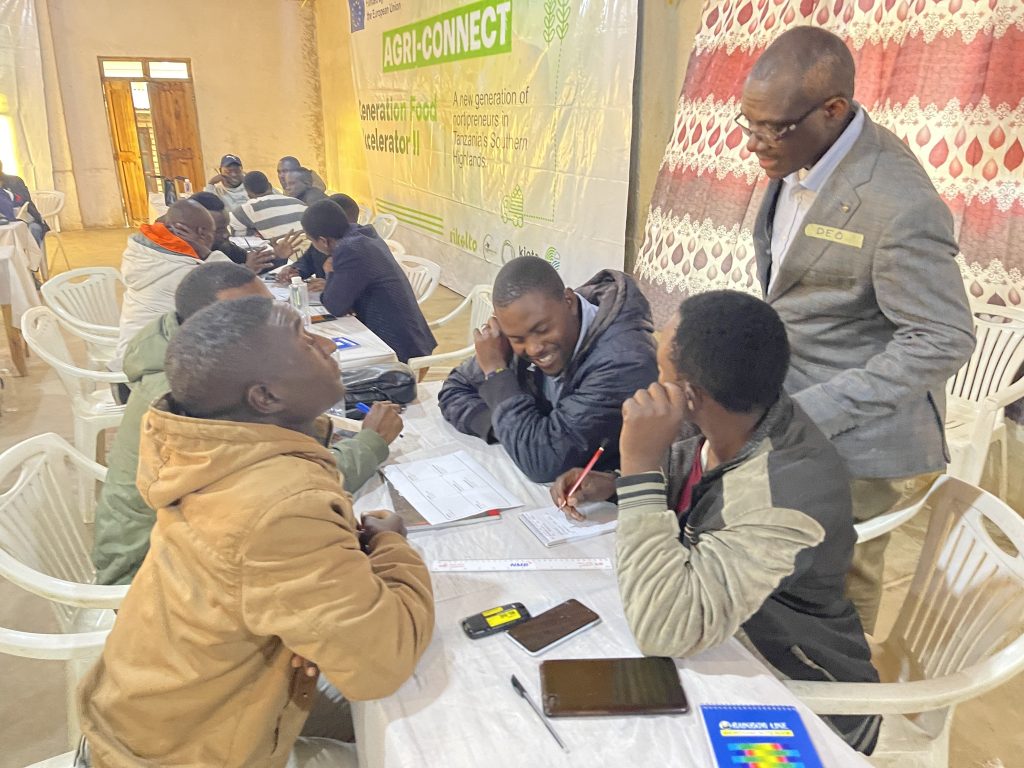 This is being implemented under the project "Building Inclusive and Competitive Horticulture Businesses in Tanzania's Southern Highlands," (BICHOBS) funded by the European Union flagship programme AGRI-CONNECT.
This post is produced with the financial support from the European Union through AGRI-CONNECT Programme. Its contents do not necessarily reflect the views of the European Union.
This article is republished from RIKOLTO Facebook page.