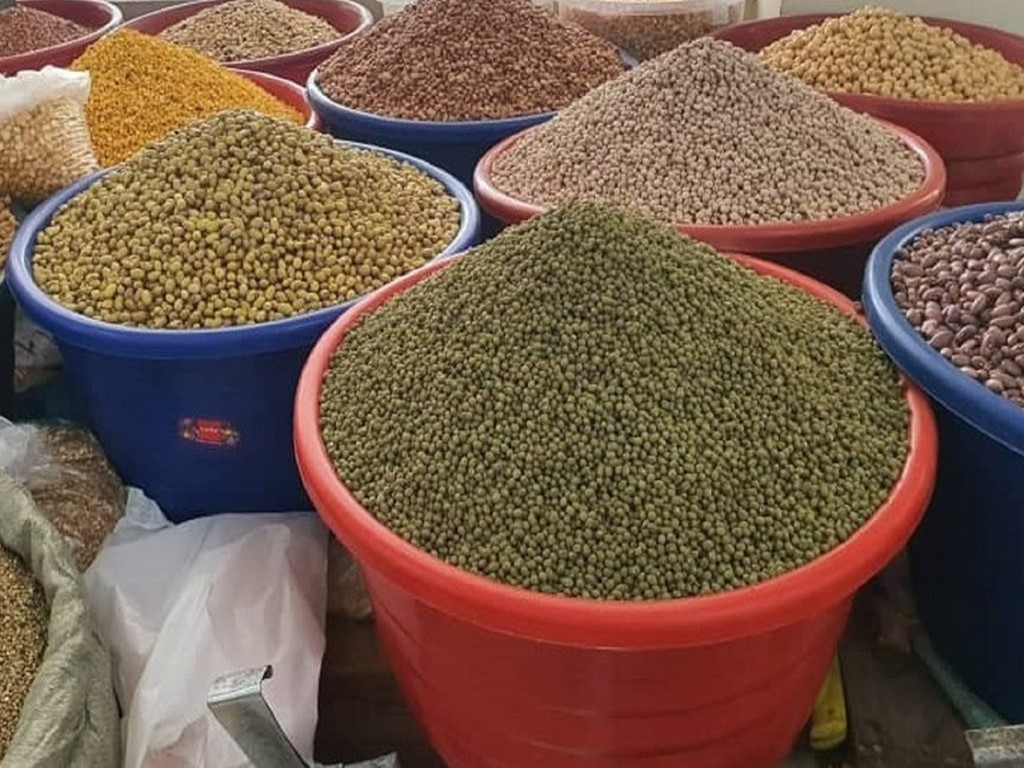 When meat enters the table, legumes are stigmatized – FAO
Legume category! Many recognize it more as pulses themselves, and beans but it is more than that. There are chickpeas, peas, lentils, chickpeas and several other crops which, due to their importance not only economically but also in human nutrition, enriching the soil and also withstand climate change, that is why the United Nations is highlighting it.
For example, in Tanzania, the United Nations Food and Agriculture Organization, FAO under AGRI-CONNECT programme funded by the European Union which, among other things, provides citizens; women and men skilled in the correct recipes of the legume community.
Evaluation of the consumption of pulses in Tanzania
FAO nutrition officer in Tanzania Stella Kimambo was recently quoted in Njombe region in Tanzania as saying "leguminous foods leave the table when meat is seen, they are stigmatized."
And if that is not enough, a large number of Tanzanians eat more beans, but legumes such as peas, lentils and beans do not find a place on the table.
Consumption is low but export of pulses is booming.
Mrs. Kimambo says that although the consumption of various types of pulses is low, Tanzania is still an important producer of pulses and that in 2022 Tanzania exported pulses worth 266 million dollars from 198 million dollars in 2020. About 85 percent of those crops go to India.
Magreth Natai, a nutrition officer from the Ministry of Agriculture in Tanzania, explains the importance of pulses, saying that pulses such as peas, chickpeas, pulses are crops that are of great nutritional, economic and environmental importance because we know that pulses enrich the soil.
So, she said they will continue to engage the people to realize the importance of nutrition.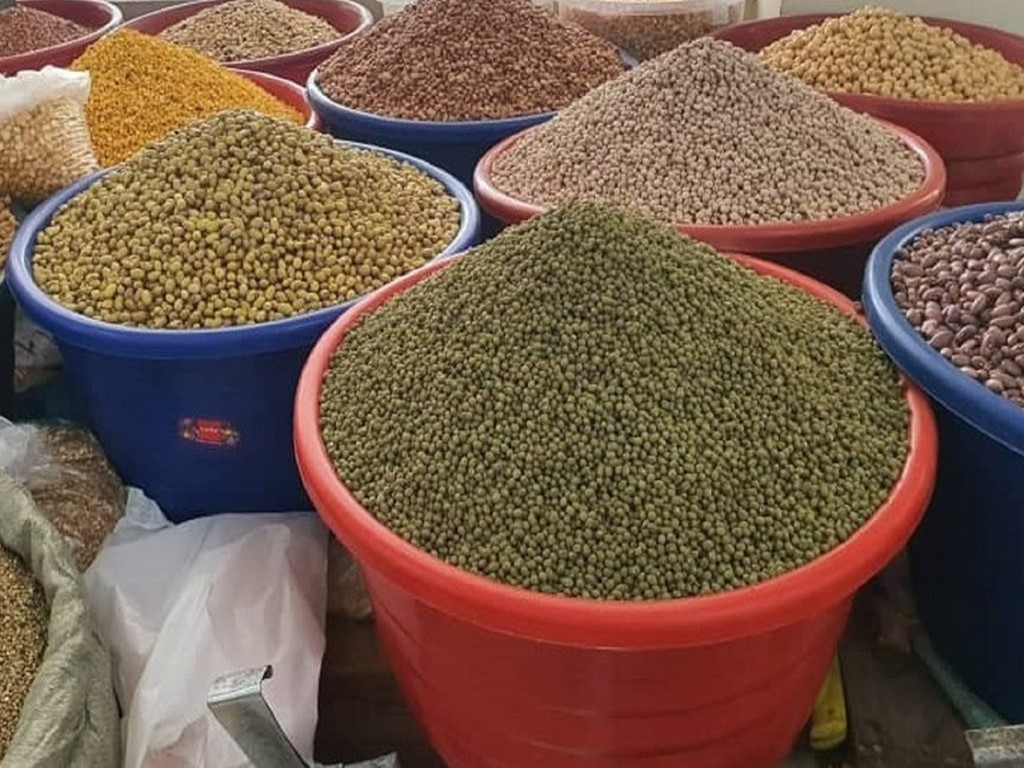 The most common legumes are beans, but the FAO says there are many types of legumes as shown in the picture, so it wants the food that reaches the table to contain all types of legumes.
Movements to shape the consumption of legumes
In order to promote the consumption of leguminous crops in this country, FAO supported by AGRI-CONNECT programme, that aims not only to increase the value chain of crops, especially in the southern highlands of Tanzania, including the Njombe region, but also to ensure food security and nutrition.
The legume cooking competition was held in Njombe region in southern Tanzania on the 10th of February this year during the celebration of world legume day.
I made a cake using bananas and beans
Esther Lukasi, a cook and nutritionist, emerged as the second winner and when interviewed by John Kabambala of Radio Wasika KidsTime FM in Tanzania, she said, she was given a gift of a gas canister, large spoons and a knife.
"I cooked a mixture of rice and choroko, bean pilau, bean porridge or usuge, green vegetables and cake using bananas and beans," said Mrs. Lucas.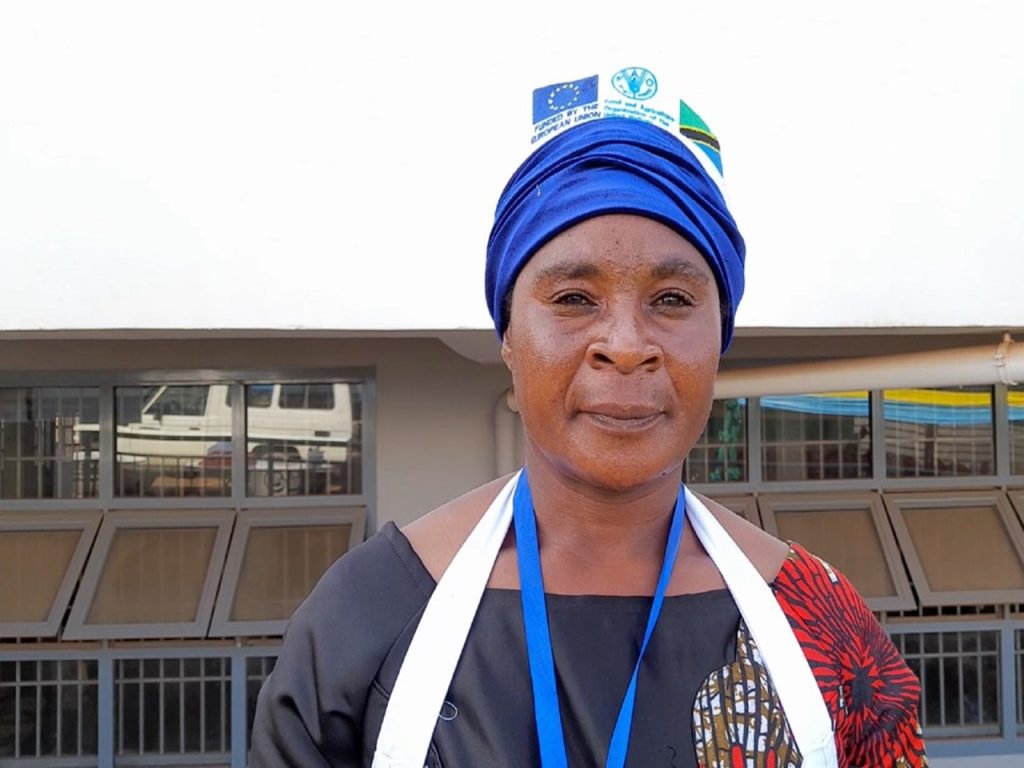 Esther Lukasi, one of the winners of recipes using legumes. The competition was held in Njombe, southern Tanzania during the celebration of the World Legumes Day, 2023 and was implemented by FAO under AGRI-CONNECT program. For this runner-up, the competition was a big thing for him because she has never cooked such things and that "I am grateful because they have come to give us lessons that we did not know here. And I'm very happy I didn't expect to win and I'm happy that I will be able to cook food easily at my home."
In the main grain and fruit market in Njombe region, the produce is loaded but what is strange is the challenge of nutrition among children. Sara Mtibike, a vendor at the market, says the challenge of nutrition despite the availability of food is that "we have moved away from nature, in the past our elders cooked kande, pumpkins but we find it too lazy to cook for a long time." So, it is better to return to nature so that our children can have good nutrition.
This article was produced with the financial support from the European Union through AGRI-CONNECT Programme. Its contents are the sole responsibility of the author and do not necessarily reflect the views of the European Union.
This article is republished from Habari za UN. Read the original article