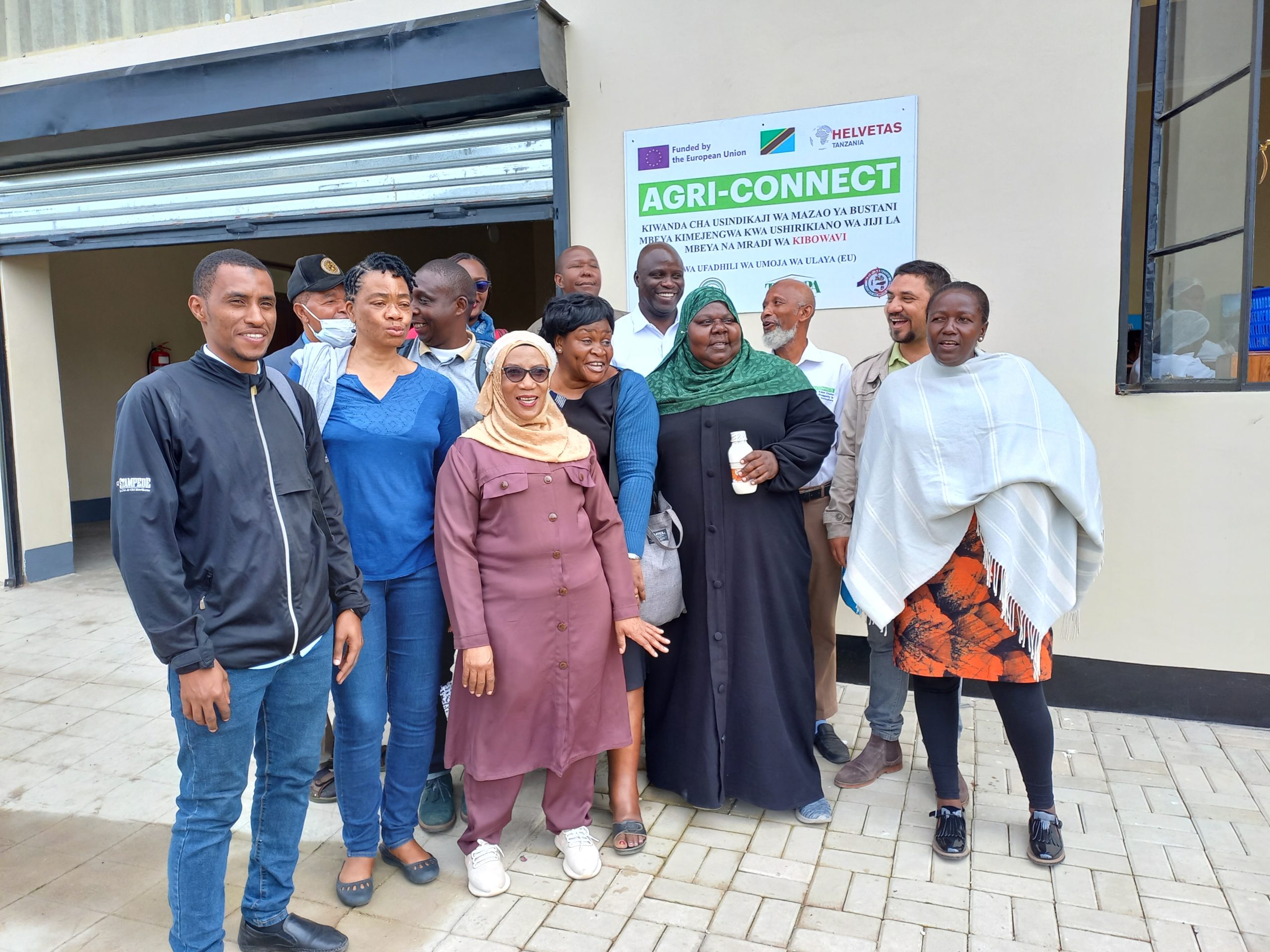 Making LGA 10pc loan effective, the Kibowavi way under AGRI-CONNECT programme funded by the European Union.
Kibowavi project's success to turn unemployed youth and women in Mbeya into producers of nutritious final product in the horticultural value chain has offered a practical lesson for city, municipal and districts councils to learn in effort to combat unemployment in their localities.
Mbeya Food Processing Park (MFPP) is an agribusiness like incubator which is playing an imperative role in developing the technology and value chains that allow youth and women in small agricultural businesses thrive in southern highlands regions of Mbeya, Songwe and Katavi.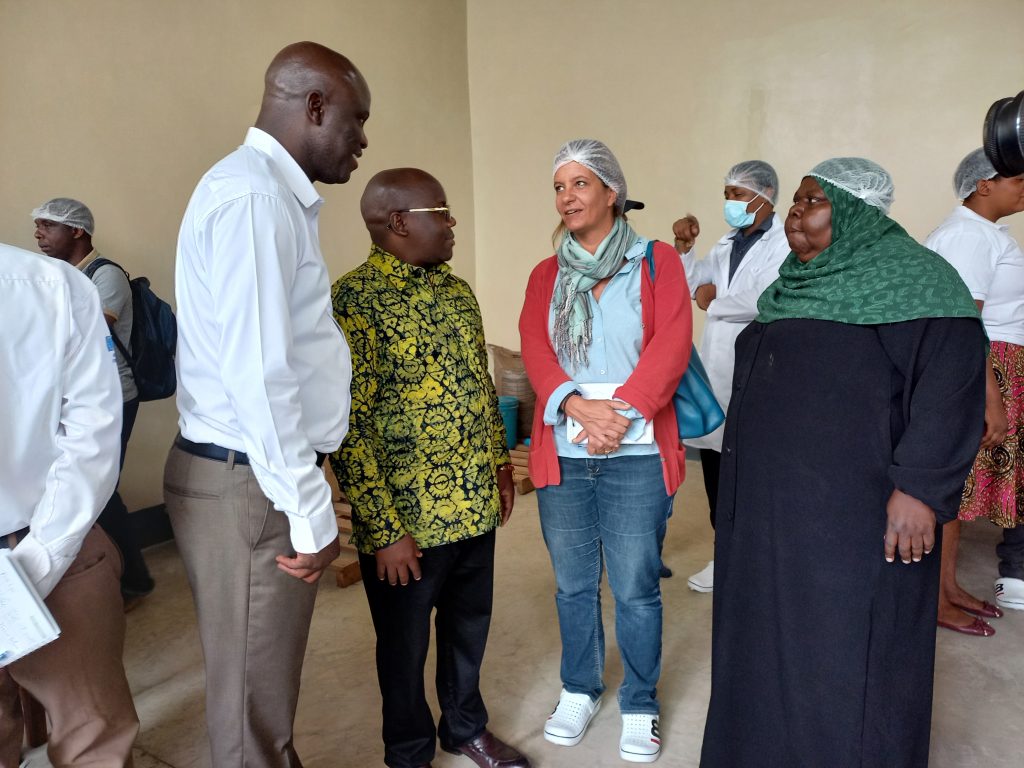 Given the role it is playing as a key contributor to economies, boosting prosperity and reducing poverty and the increased interest in supporting interventions aimed at accelerating agribusinesses, the project offers a realistic tutorial to councils which spend 10 per cent of their local revenues as loans for women, youth and people with disability in their respective area of control.
According the Controller and Auditor General (CAG) report 2020/21 there were numerous irregularities in the management, disbursement and recovery of the funds which poses a serious question on the efficient and effectiveness of the loans in decreasing unemployment of the targeted groups.
The Local Government Finance Act as revised in 2019 Section 37A (1) requires all Local Government Authorities (LGA)s to set aside 10 percent of their budgets for the financial empowerment of groups of the women, youth and people with disabilities at the 4:4:2 ratio respectively. The CAG report indicates that 155 LGAs failed to recover 47.01bn/- in the 2020/21 fiscal year of review.
Mbeya Food Processing Park (MFPP) is a strategic project conceived and financed by the Mbeya City Council and HELVETAS Tanzania under the KIBOWAVI project through AGRI-CONNECT programme funded by the European Union. It aims at addressing the problem of insufficient value addition to the Tanzanian horticultural products by equipping small scale processors in Mbeya with the necessary processing and marketing capacity. It is now contributing greatly in enhancing the targeted processors' incomes and stimulates the overall regional economy across horticultural value chain.
Located at the old Mbeya Airport in Lyela Ward, the Mbeya Food Processing Park is equipped with buildings, milling machines, washing, drying and storage facilities, laboratory as well as a spacious super market. Its existence gives huge industrial and entrepreneurial support to small and medium processors engaging in processing of horticultural crops with shared high standard machinery and other supporting facilities.
"The park enables small and medium producers and entrepreneur improve quality of their products, comply with food safety standards, expand their businesses and access local, regional and international markets through common marketing," says Daniel Kalimbiya the Programme Director, Helvetas Tanzania.
Kalimbiya says the park is serving as a platform for training and learning on various processing, packaging and marketing techniques, business management and strategies. It also enables easy access to the dedicated group of processors at one location by various government and non-government institutions for consultation and other engagements.
"The standardized processing environment will warranty certification by quality standards bodies in the country like Tanzania Bureau of Standards (TBS) and others thus enhancing marketability within local and foreign markets", adds Kalimbiya.
The Mbeya Food Processing Park supervisor, Suzan Julius says the park is playing significant role in maintain the quality and nutrients of the processed food and thus making consumers of their product gain all the nutritious value of the consumed product.
"Our first and foremost role is ensure quality without contamination of the food we process here, our focus is to maintain the nutritional value of all the food that passes through our park," says the supervisor.
She says the park processes horticultural products, and urges all farmers around Mbeya and beyond to use the park for processing their foods instead doing it locally.
"In here we have taken all necessary measures by using the technology we have, from receiving the products, cleaning, drying, storage to processing we all do this professionally, so that we can maintain quality and avoid food waste," explains Julius.
In order to complement the food park and fulfill the intended mission the Kibowavi project launched out into the deep by building capacity for farmers on good agricultural practices, climate smart agriculture and post-harvest management where 21,334 farmers were trained surpassing the target of 15,000.
Others were trained on organic farming where 78 were trained while the target was 50 farmers, on processing standards 132 were trained out of 150 targeted farmers, the nutrition sensitive practices attracted 280 trains exceeding the 250 target and 16,478 farmers were capacitated on access to finance, group management and business management skills going beyond the target of 15,000.
Together with government efforts and other intervention like Kibowavi project there have been significant changes in the region especially on improved nutrition because of food diversification and behavior change that lead to reduction of stunts amongst children.
According to Tanzania Healthy Demographic Survey 2022/2023 Mbeya has reduced stunts from 37.7% to 31.5%, Songwe from 37.7% to 31% while Katavi managed to lessen stunting from 38.8% to 32.2%.
"The healthy demographic survey results are encouraging, our efforts through Kibowavi project together with other government initiatives and other actors help brought down stunting in our project areas," says Felix Bachmann Helvetas Country Director.
The park was originally proposed to run under Public Private Partnership ( PPP) between Mbeya City Council  and a private company, but this model was discouraged, instead Mbeya Food Processing Park is run by a private management team that coordinates the daily operations and collect service fees. The overriding objective is project's economical and financial sustainability to ensure continuity and act as a business grooming bed.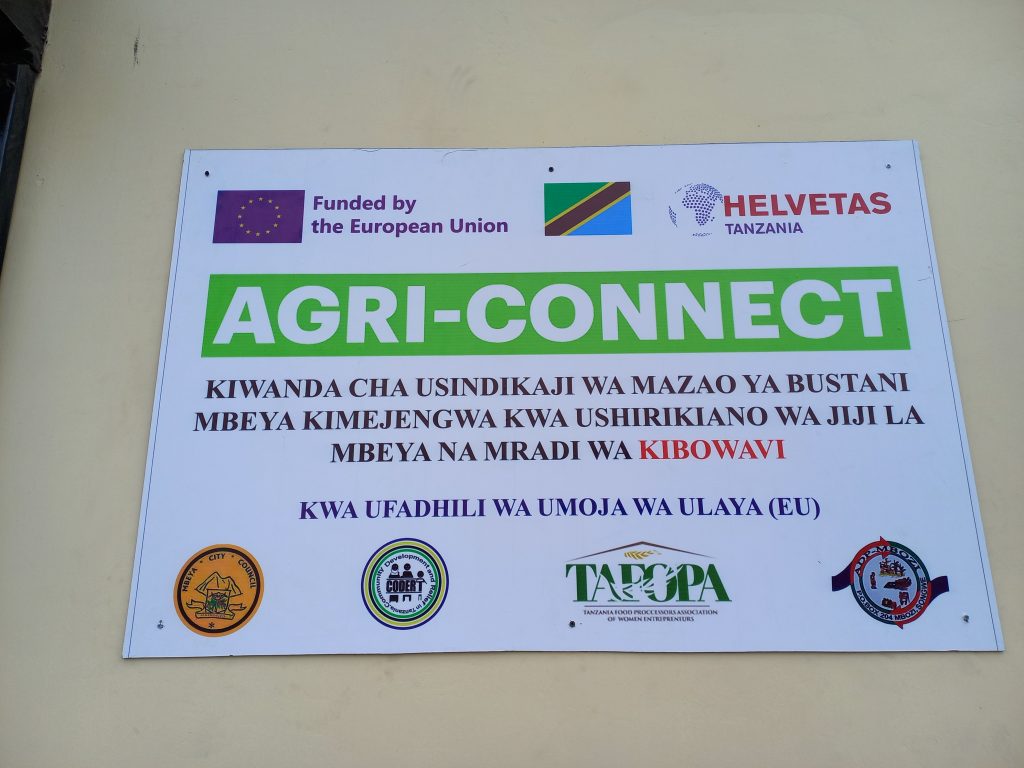 Furthermore, the park is running as an autonomous entity which shall have its own rules and by-laws. The appointed management team will be responsible to an oversight committee.
This article was produced with the financial support from the European Union through AGRI-CONNECT Programme. Its contents are the sole responsibility of the author and do not necessarily reflect the views of the European Union.
This article is republished from Daily News. Read the original article