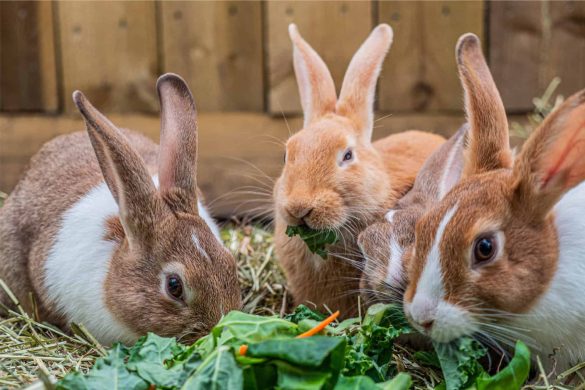 Rabbit urine turned into diamonds.
The urine of a small animal known as a rabbit has turned into a diamond for farmers in the Southern Highlands.
This is due to the ability of urine to prevent and control pests in food and commercial crops, if used as a pesticide.
Farmers in the regions of the Southern Highlands who cultivate food and commercial crops have now found relief to help them control pests of their crops after the discovery of rabbit urine.
According to Elisha Selemani, a 30-year-old resident of Mbalizi in Mbeya region who is a rabbit breeder, he says that the urine of the small animal contains the mineral (chemical) of 'ammonia' whose smell deters pests when crops germinate.
The young man is one of the young men and women who benefited from KIBOWAVI project in the districts of Mbeya, Songwe and Katavi regions.
The KIBOWAVI project is being implemented by Helvetas Tanzania under the AGRI – CONNECT program. It aims to develop integrated economic growth and develop the private sector and generate jobs in the horticulture value chain and increase food and nutrition security and small-scale livestock farming in those regions.
In addition, the project has been financed with 5 million Euros, equivalent to more than 14 billion Tanzanian Shs from the European Union (EU). This project started in 2020 and is expected to end in 2024.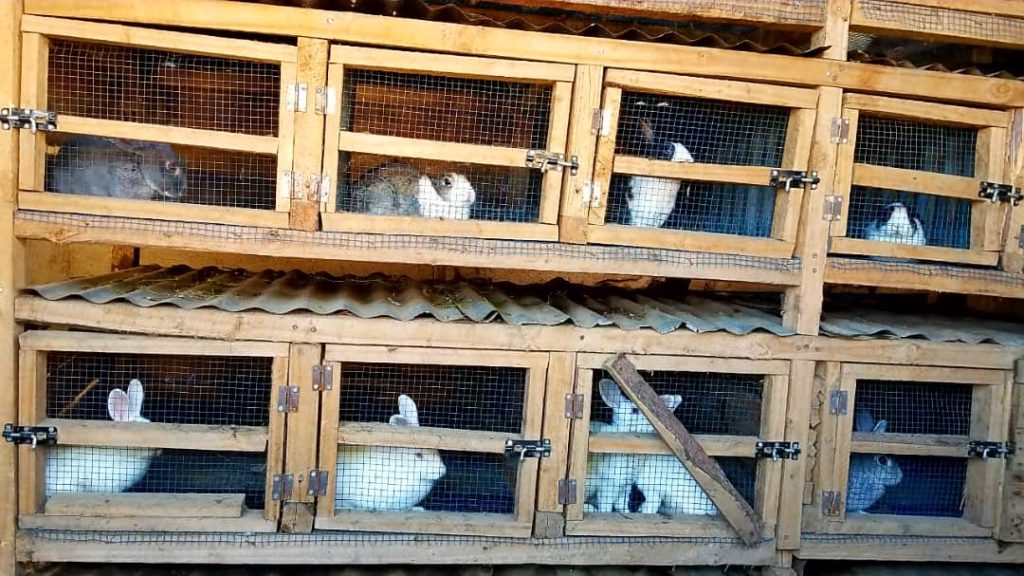 Selemani, who has a bachelor's degree in public administration, owns the Inoeli Poultry Farm Company, which is engaged in the breeding of small animals such as rabbits and birds such as ducks, chickens and swallows. He explains that they use simple technology to harvest rabbit urine and its excrement which is used as fertilizer for organic farming.
"Our biggest customers are vegetable and fruit farmers, who have been giving us a lot of orders and sometimes due to the number of farmers we have a challenge to satisfy the market," says the young man.
He says that due to the high demand for rabbit urine, they have decided to train other breeders in different areas who sell it to them and they process it by placing special bags (packaging) and then reaching the markets.
"Rabbit urine, due to its good performance as a pesticide, has also helped to reduce the use of chemical pesticides, the use of which, if not considered, causes harm to the consumers of the products, and its price is expensive, unlike rabbit urine, which is sold for Sh2,000 per liter," he says.
The young man adds that they harvest five liters of rabbit urine per day for the more than 50 rabbits they keep.
"Most of the profit we get is selling rabbits for stew, where we sell one rabbit at a price between Sh20,000 to Sh25,000 depending on the market demand. But we are also building modern rabbit hutches," he says.
Another farmer, Agnes Ndeke, a resident of Utengule, Mbeya, says that after starting to use rabbit urine, she has seen a big change in the growth and quality of her vegetable crops and production has increased significantly.
"I use one liter of rabbit urine and mix it with two and a half liters of water and then I hit any crops while they are still young to prevent pests and the practice has resulted to increased productivity," says Agnes who is a widow.
"We thank the Helvetas Organization for enabling us to get quality agricultural education as well as connecting us to markets. This project has changed the lives of many women and young people and we have given up dependency," he says.
On his part, the Director of the KIBOWAVI project from Helvetas Tanzania, Daniel Kalimbiya, says that the specific goal of the project is also to build the capacity and training of farmers in the best production methods of vegetable and fruit crops as well as agriculture that takes into account the changing conditions of the climate.
"But also to build the capacity of the members of production groups in the credit and loan system, to encourage the use of technology in production, storage after harvest, adding value to processing based on existing business opportunities," says the director.
According to Kalimbiya, the KIBOWAVI project serves 600 groups and aims to help 75,000 farmers; 15,000 households, community level service providers (CRPs), 100 private service providers (LSPs), 100 village/county level agricultural experts, 50 input sellers and traders, 11 learning centers, three processing factories and 50 educational institutions of credit and loans services.
This article was produced with the financial support from the European Union through AGRI-CONNECT Programme. Its contents are the sole responsibility of the author and do not necessarily reflect the views of the European Union.
This article is republished from Jamhuri. Read the original article